Hi all,
I've been working on my first serious vehicle build in pretty much forever. It's the Japanese heavy OI tank (
image
) (
image
) that I really like playing in World of Tanks.
I've finished the hull and have been adding asthestic features that try to match the real tank.
Here is my progress so far: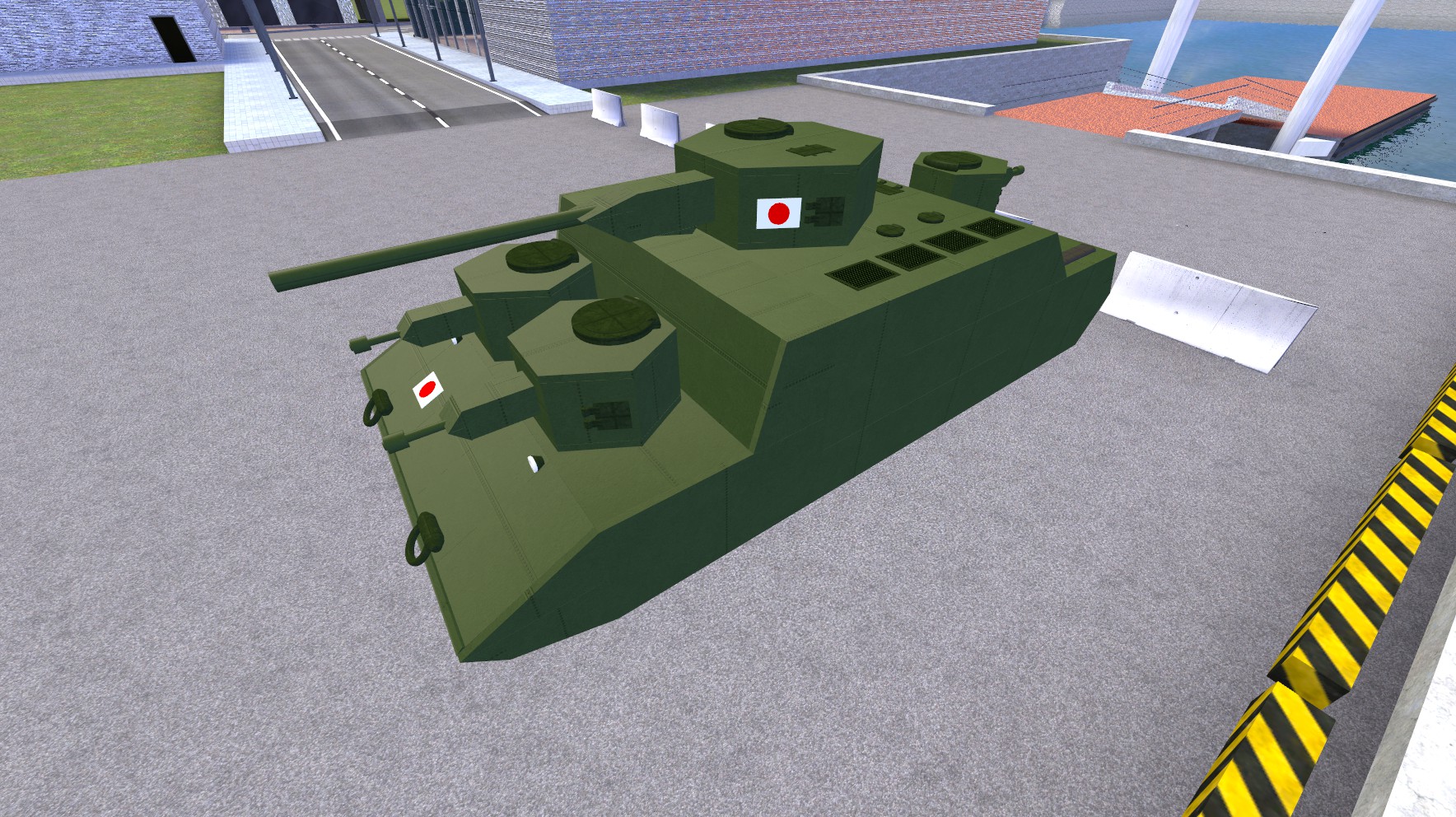 Image
 (front side)
Image
 (back side)
Image
(back side)
Image
 (underneath)
I think I'm pretty much at the point where I'd like to make this driveable. The problem is I've never made a single working vehicle, so I don't really know where to go from here.
On a side note, there are currently no constraints and I haven't modified the weight of anything.
So, basically I'm stuck on what to do next. Any advice in bringing this tank to life?