10-14-2015, 11:39 PM (This post was last modified: 11-06-2016, 07:08 AM by [IJWTB] Thomas.)
-PLEASE READ EVERYTHING BEFORE PARTICIPATING-
-ANYTHING CAN CHANGE ON HERE WITHOUT NOTICE SO PAY ATTENTION-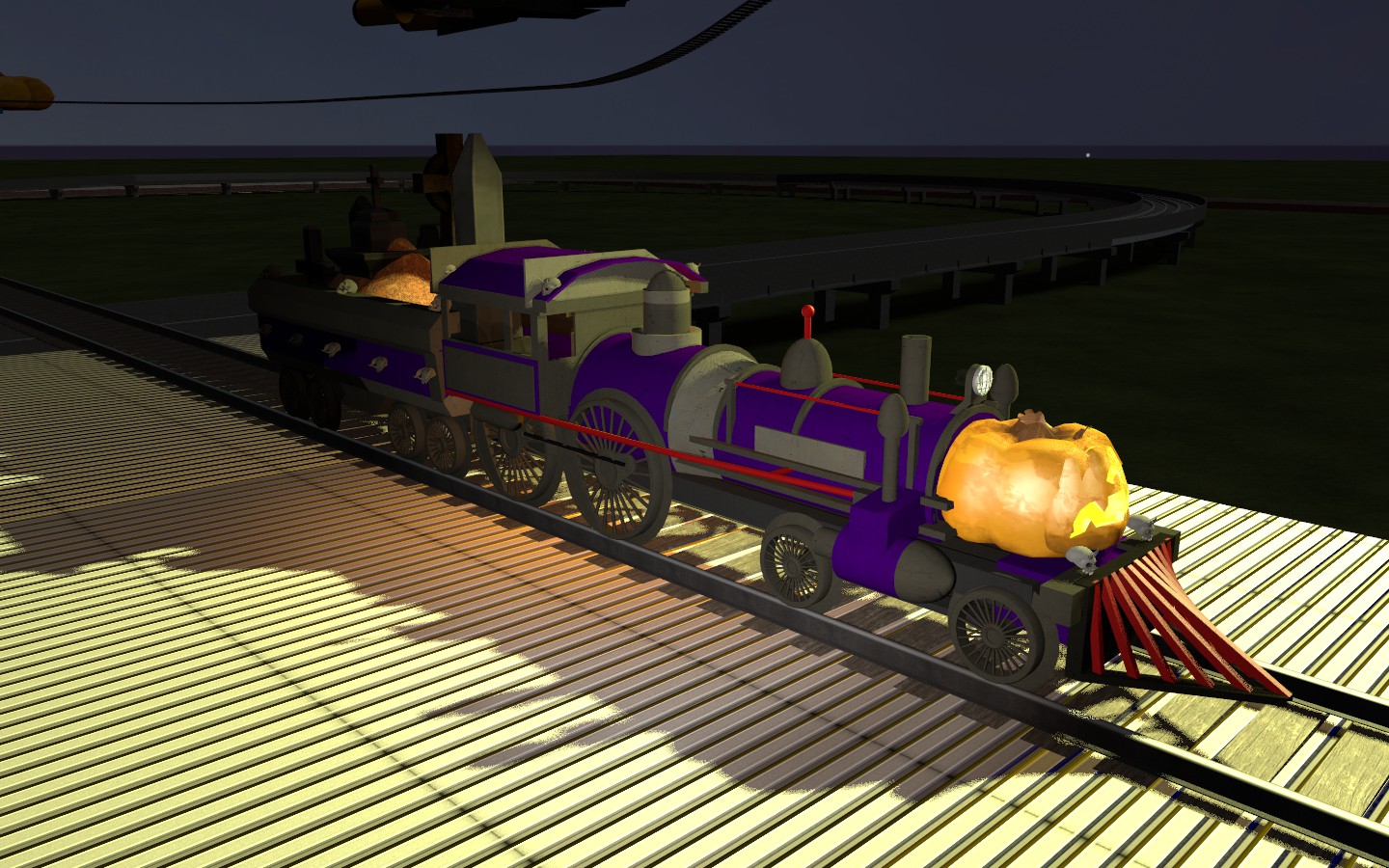 -Halloween Extravaganza 2015-
Well guys, we are once again in the month of October... that means that Halloween is going to come up soon! It's time to bring on the pumpkins, the haunted houses, and the horde of trick or treaters!
This'll be the 4th Halloween event to be hosted, 3rd consecutive! Last year's event, I believe, was definitely a success. Many of players came on to either make spooky and scary things, have fun, or participate in the build-off that resulted in actual prizes being given out. Last year it was Christian that won it, and it was really fun to see his and everyone else's entries come up. Who will be the next winner? We'll find out at the end of the 3-day event!
-Event Information-
Host(s):
Conky
(May change)
Date(s):
October 29th

-

November 1st

, 2015
Start time:
Midnight EDT

on

October 29th

, 2015
Map:
gm_aftermath_v1_0
Staff to Watch over the event:
-Any staff on at the time of the event will be counted as watching over the event-
-Event Description-
What is it?
The main contest is a

4-day Halloween event

. It is simply a contest of whoever can build the best

Halloween-themed anything

during the 4-day timespan.
What can I make?
You can make, but are not limited to,

haunted houses, scenes, vehicles

,

PACs

, etc.
How are they judged?
The one that looks the best and has the least amount of flaws with it will be chosen by the judges of the contest, and that one will ultimately win the contest. Since there are 4 days to get it done, take your time with it.

(

NOTE

: If there are many players that enter the contest that plan to use E2, then a separate contest for E2ers will be made with the same prizes at stake for those specific players.)
-Event Rules-
1.

You MUST start building on day 1 of the event to be considered fair game

. Anything done before won't count for the contest, but can be used for map decorations if you choose.
2.

Normal server rules will still apply

, so please don't minge or else you will be punished for doing so.
3.

Do NOT intentionally ruin/destroy anyone's work that is a part of the contest on here

. If you are a contestant doing this, you WILL be automatically disqualified.
4.

Do NOT use dupes and claim them as your own work for the contest

. They will be ignored by judges, and you will have to do/make something original for the specific contest.
5.

Those that are not a part of the contest please try not to get in the way of those participating in it.


6.

Judges can't participate in the contest

being held to prevent biased choices on their own stuff.
-Contestants-
-PM me on the forums or in-server if you want to participate-



-Judges-
-PM me on the forums or in-server if you want to be a judge. LIMIT OF 4-



-Contest Prizes-
Place

Prize

1st

$15

game*,

10,000

points,

Supporter

rank**

2nd

$10

game*,

5,000

points

3rd

$5

game*,

2,500

points

All other participants

1,000

points,

2

Jukebox Tokens, and the IJWTB 2015 Halloween

badge

(if Thomas ever re-implements badges)
*

A Steam game of your choice up to or equal to this amount. You can substitute the game for points (1st Place: 15,000 points, 2nd Place: 10,000 points, 3rd Place: 5,000 points).


**

Non-Supporters will receive the 1st tier of Supporter (Crystal). Supporters at tier 2 (Sapphire), 3 (Emerald), or 4 (Ruby) will be upgraded to their next tier. Supporters at tier 5 (Diamond) and Staff members may choose between 5,000 extra points or an added $5 to the Steam game.
-Pictures-
Those that are taking

pictures/screenshots

of the event can post them here after the event has concluded.
-Videos-
Same deal as the pictures basically.

Post them after the event has fully concluded

.
We hope to see many of you guys there for the event, and I hope there are plenty of scares to go around! Hopefully you aren't too scared to show up! Enjoy it if you do show up!